Network Marketing business opportunity in India
­
I and my business partner have set the next target - open this business in India. Listen to the video and let me know if this could be something of interest. Currently, we are launched in more than 40 countries and that's only a beginning. If you are looking for a stable company to join and build a business with, then this is the one!
Let me know if you have more questions and register for news regarding this business opportunity in your country!
Get NHT Global products cheaper
We have exciting news for you - we are delighted to introduce our new PREFERRED CUSTOMER PROGRAM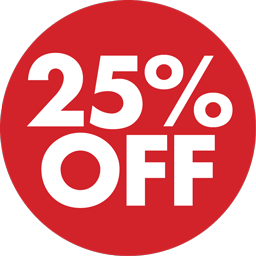 If you are a customer who loves our products our new PREFERRED CUSTOMER PROGRAM is for YOU!
If you are a Distributor but just love our products and want to continue to avail of discounts when you order but are not interested to build the business - our new PREFERRED CUSTOMER PROGRAM is for YOU
If you are a Distributor building a business with NHT Global and have new or existing customers who want to continue to avail of discounts without being distributors - our new PREFERRED CUSTOMER PROGRAM is for THEM
The PREFERRED CUSTOMER PROGRAM is a loyalty program for members and consumers who are looking for an easy way to buy NHT Global products and benefit from a considerable discount based on the fact they use our products on a regular basis.

NHT Global launches new products for Europe at Success Forum in Stockholm, Sweden.
On 2nd December 2017, NHT Global has announced 2 new products for the European market and 1 product with updated formula. In USA these products were available for some while and now European customers can now enjoy the same high-end quality products by ordering directly from our shop.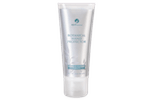 One of the products is Botanical Hand Protector which lets your hands feeling silky smooth and smelling fresh. The formula can help to reverse damage to the skin with the help of powerful antioxidants which will help to restore the elasticity of your skin and reduce the appearance of wrinkles and fine lines. And the really great characteristics of this product is that it's free of parabens, phthalates, MEA, TEA, glycols, sulfates, and dyes.

NHT Global (NHTC) extending their product line by adding a hand creme for your hand protection
Customers and Distributors were already waiting and even requesting for additional products to add to their great Beauty Line Product family and now finally it's official, NHT Global launches new Paraben-Free product Botanical Hand Protector which "tackles renewal and protection in a single formula to deliver soft and nourished hands already after just one use.
Our hands are as exposed as our faces and yet we rarely put any thought into skincare or protection for them. Until winter comes and the skin starts to roughen. Modern hand creams don't just boost moisture levels, but they can also reduce the appearance of age spots and fine lines.