NHT Global product discount
We LOVE our regular customers, therefore we are offering a new Prefered Customer Programm where you can get up to 30% discount on ALL NHT Global products!
Key Benefits

Enjoy your favourite products
No forced purchases
No obligations
Check and try out NHT Global bestselling products with a huge discount!
Enjoy a healthy lifestyle!
How To become a Prefered Customer:
Click on this LINK
Choose your country in the dropdown list
Accept all the terms and conditions and proceed to the product order
Choose your favourite NHT Global products with the discount and proceed to the next step
Enter your details
That's it! Do the payment and you have finished
Welcome to our growing Preferred Customer Base!
Check out wellness products!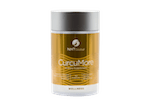 While today's life anticipation is higher than ever, many Westerners are not seeing an improved quality of life in their advanced years. Designed to help you live your best life possible from age 20 to 100, NHT Global's CurcuMore channels the powerful health-boosting qualities of curcumin to strengthen crucial functions needed for healthy aging.* It's formulated with a patented and clinically studied form of curcumin that is 31 times more bioavailable, making it more long-lasting and more powerful than other curcumin products on the market.
Preferred Customers are getting a 25% discount on All NHT Global Products. No Sign-up fee or minimum purchase requirements - for more details click here